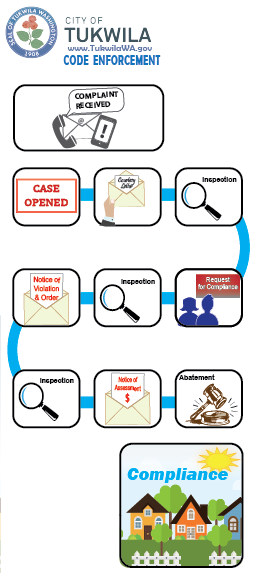 CODE ENFORCEMENT INQUIRIES

This service enables community members and inspectors to perform case inquires and view case-related data online, including the case status and next course of action related to a case.

Users can also pay fines and fees online.

Any questions regarding Code Enforcement Cases, please contact Code Enforcement at codeenforcement@tukwilawa.gov or (206)431-3670.